About us
At the moment, Deutsch-Coach consists of two professionals in German as a Foreign Language/E-Learning, book edition and publication as well as illustration. More about us on this page.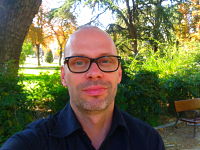 Thomas Büser
Born 1970 in Würzburg/Bavaria. After his M.A. degree in History and Spanish Philology he went to Madrid where he works as a German teacher since 2004. After several post-graduate studies at the Goethe Institut he more and more focusses on e-learning and book publication. His most recent works, together with his friend Colo: illustrated readaptations of German classics like Fontane´s "Frau Jenny Treibel" and Wagner´s "Der Ring des Nibelungen"  - reading material especially designed for German as a Foreign Language. More about him on Linkedin.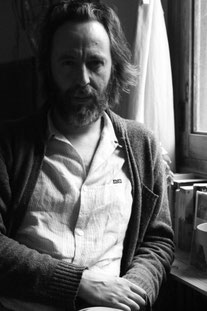 Jesús Colomina Orgaz (Colo)
Born 1968 in Madrid - and still devoted to his hometown. Working as an illustrator since 1992, participating in publicity campaigns for nearly every Spanish multinational company. Besides, his activity as illustrator for his own comics and comic novels is absolutely tireless. His comic novel "De perros y huesos" obtained the prestigious Premio Planeta for comics in 2009. In 2017 he published his latest work named "Hoy es un buen día para morir". Furthermore, his illustrations for "Frau Jenny Treibel" and "Der Ring des Nibelungen" are absolutely outstanding. Take a look at his work on his blog.